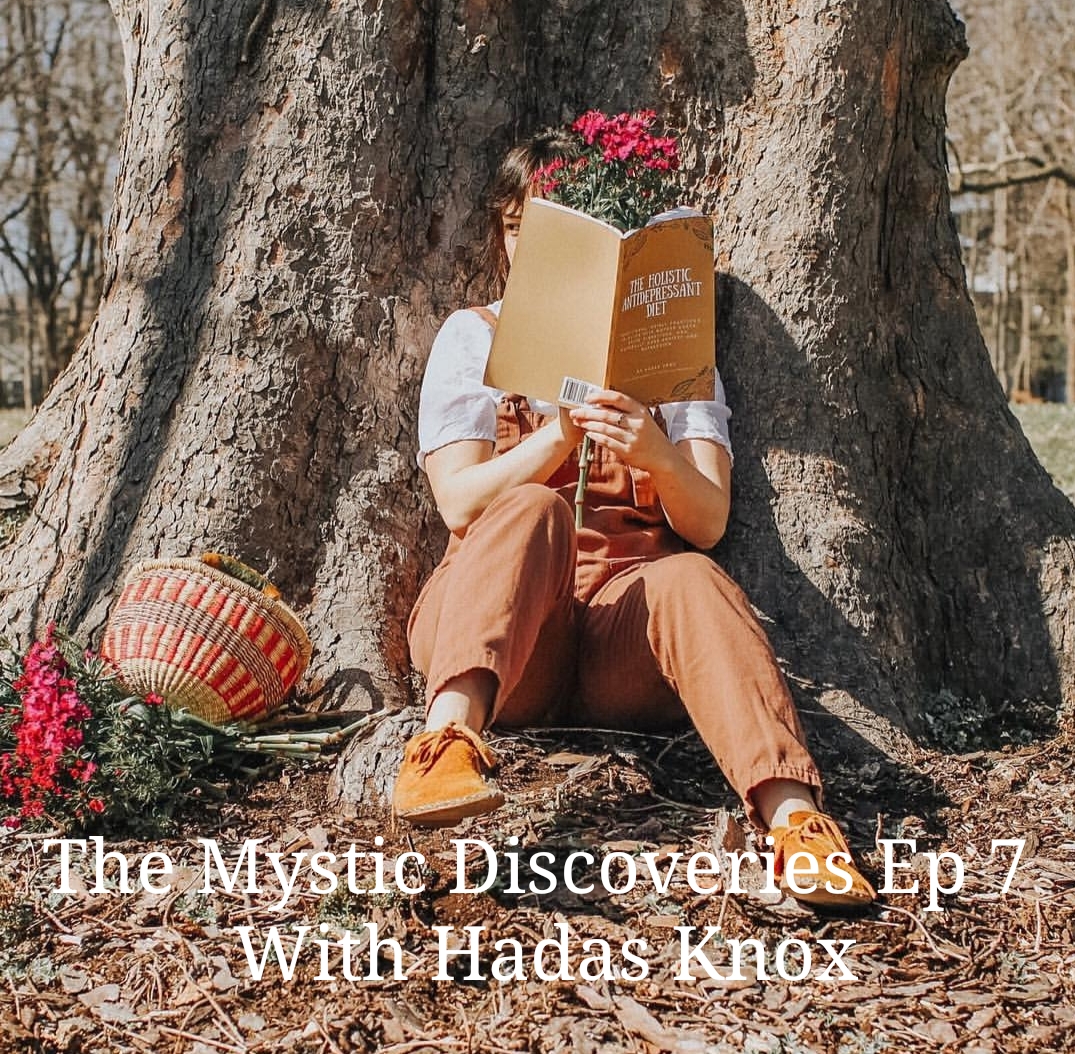 Kia Ora Friends and Welcome to another episode of The Mystic Discoveries Podcast. If you are into sacred Motherhood, slow living, organic food, food as medicine and the healing properties of Ayahuasca, well this is the episode for you! Today I talk to the most lovely Hadas Knox, Author of the Holistic Anti Depressant Diet and creator of the super cool Instagram page @ancientrootsmama.
Not only do we talk about her book but we delve into her spiritual path/outlook, her experiences with Ayahuasca, motherhood, and her favorite daily and seasonal rituals.
When we get to the subject of her book we discuss how to eat organically on a budget, how to help your child to transition to a simpler more nutritious diet, food as medicine and how our diet can help us through times of stress and those Seasonal shifts that just keep happening!
Also Hadas shares with us an AMAZING project she has in the pipelines (which will be released just when her Mama Schedule allows). It's a course called Crafting a Sacred Postpartum and sound like something this world needs.
Go follow Hadas on instagram @ancientrootsmama and visit her website to find out more about her book and up coming e-course www.ancientrootsmama.com.
Please comment, like and subscribe. It's a free way to support what I'm doing.
Facebook
Mystic Waldorf Home NZ
Come say hi on Instagram
@the_mystic_waldorf_home
Please consider becoming a patron, I offer heaps of cool goodies for each level including monthly giveaways. You can support this YouTube channel and my Podcast The Mystic Discoveries from as little as $1.11 a month. Cheap as chips and makes all the difference to me.
Listen to my podcast on iTunes or Podbean search for The Mystic Discoveries.